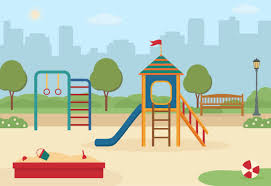 We have all reached that point in the day when we say "we need to get these children outside!!" lol
Burning some energy

Letting of steam

'Outside' voices

Crazy half hour

Run around
We often misbelieve outdoor play and activities provides a 'break' from learning and provides a change of scene to allow the children to refocus, so are we missing the importance of outdoor play and the opportunities it provides in early years development and learning?
Many of the developmental tasks that children must achieve can be most effectively learned through outdoor play, such as;
* fine and gross motor development, 
* Encourages independence,
* learning about the world around us and developing an appreciation of our environment and nature, 
* encourages an active lifestyle,  
* exploring and risk taking and this is being increasingly compromised through our continued change in busy lifestyles and culture of excessive screen time, unsafe neighbourhood, and reduced access to outdoor space and resources.  
The benefits of learning outside the classroom are endless.
I can remember at school how exciting and what a treat it was during the summer to have our lessons or circle time outside and with the increase in forest schools and outdoor/mud kitchens the value of outdoor learning and play is becoming more recognised in the early years.
Providing outside time for children allows them to express themselves freely without any space restrictions and constraints, unlike indoor classrooms and both physically and mentally the freedom of being outside brings, is fantastic for a child's development.