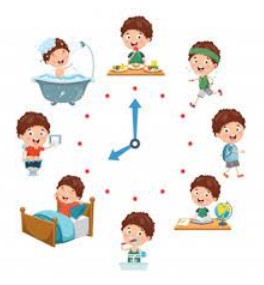 Routine in early years helps children feel safe and secure in their environment and gives them a sense of security and stability and offers children an opportunity to get excited about what's ahead.
From a young age children start to gain an awareness and understanding of everyday events, processes and procedures enabling them to start to anticipate and learn what is expected of them as their environment becomes predictable with the structure of a routine, which is also crucial for supporting and reinforcing behaviour and establishing healthy, constructive habits.
Consistent routines also support children's well being and their 'body clock' , contributing to regular bowel movements, well balanced nutrition and meal times, naps and sleep times, healthy play and the ability to recognise time to wind down as well as creating and deepening strong bonds with peers, family members and keyworkers whilst the repetition of key tasks also provides opportunities to help develop fine motor skills and to develop and grow in confidence and independence. 
Routines also provides stability during times of change, whether that's a change in their family unit, a new keyworker/room at their childcare setting, a change in their environment.  No matter what is going on in a child's life, normalcy is present through routine. 
Sharing a child's routine whilst in childcare is a key element to developing a partnership with parents.  The eyLog daily diary feature enables nurseries to record key information about your child's day at the nursery – what your child ate, when your child slept, bottles, nappy changes and toileting. This can be shared with you daily along with the child's register, a summary of the day's observations and any additional notes which parents can view through our eyParent app and web portal.