Planning is vital to ensure that children's learning is effective, that they are making the required progress towards the early learning goals and is key to making learning effective, exciting, and progressive, ensuring all children have access to the same development opportunities and enjoy a balanced curriculum.  Online learning platforms prove the opportunity and convenience for at home observations which can build a complete picture of a child's development and also creates the pathway to implement parents as partners and allow them to feel included in their child's learning, meaning both parents and practitioners can really understand and meet a child's individual needs.
eyLog is an online learning journey software enabling childcare settings to move away from the restrictions of a paper-based learning journey by incorporating photos, videos and audio files. With eyLog you can add multiple media to a single observation, enabling you to truly capture the story – be it those first steps, a pop star moment, or grasping a pencil – simplifying the process of recording such moments and assessing the progress of the child, all while eliminating the need for costly paper and ink solutions. Observation sheet format can be customised to match your processes so that staff find it easier to transition to eyLog. The comprehensive sections allow staff to add activity analysis, assessments, next steps and notes to ensure a thorough observation.
Planning can provide a number of positives in early years settings.  It provides routine and structure which we know is key for children's development, allows for practitioners to manage their time and work effectively as a team and ultimately meet child's needs so they can develop skills and knowledge through play and learning and highlight any areas they may need additional support, time and focus, however all planning should be flexible and allow for spontaneous activities and learning opportunities.

Observations document how children are developing through listening to and looking at what they are learning through play and what they enjoy doing with the activities and experiences available to them.  eyLog offers comprehensive interactive progress trackers and assessment tools enabling you to track progress across the nursery and within pre-defined cohort groups – boys, girls, SEND, looked after child (LAC), pupil premium, 2-year funded, 3 and 4-year funded, 30 hour funded, children of concern etc. Summative reports, 2 year progress checks and transition reports are also available to complete on the system.
With eyLog supporting a wide range of assessment frameworks in England, Scotland and Wales it enables you to focus and plan towards a well-rounded learning and development for the children, with frameworks that are easily customisable. The English frameworks include Early Years Foundation Stage (EYFS), Early Learning Goals (ELG), Early Years Developmental Journal (EYDJ), Characteristics of Effective Learning (CoEL), Every Child a Talker (ECaT), Leuven Scales of Well-being and Level of Involvement, British Values, Phonics, Schemas and Montessori. The Scottish frameworks are Curriculum for Excellence (CfE), Pre Birth to Three, Four Capacities and the Wellbeing Wheel. The Welsh frameworks are Birth to Three Matters and Foundation Phase.
The EYFS framework has two main types of assessment – Summative and Formative or On Going.  

Formative/On Going – These are carried out by practitioners on a daily basis and are used to plan a child's 'next steps'.

 Summative – Two Summative reports are carried out in the EYFS framework;

Between 24 and 36 months,  information gained to identify a child's strengths and their learning needs.

 Towards the end of the Early Years Foundation Stage, a final report documenting the achievements in the seven areas of learning and development in the Revised EYFS.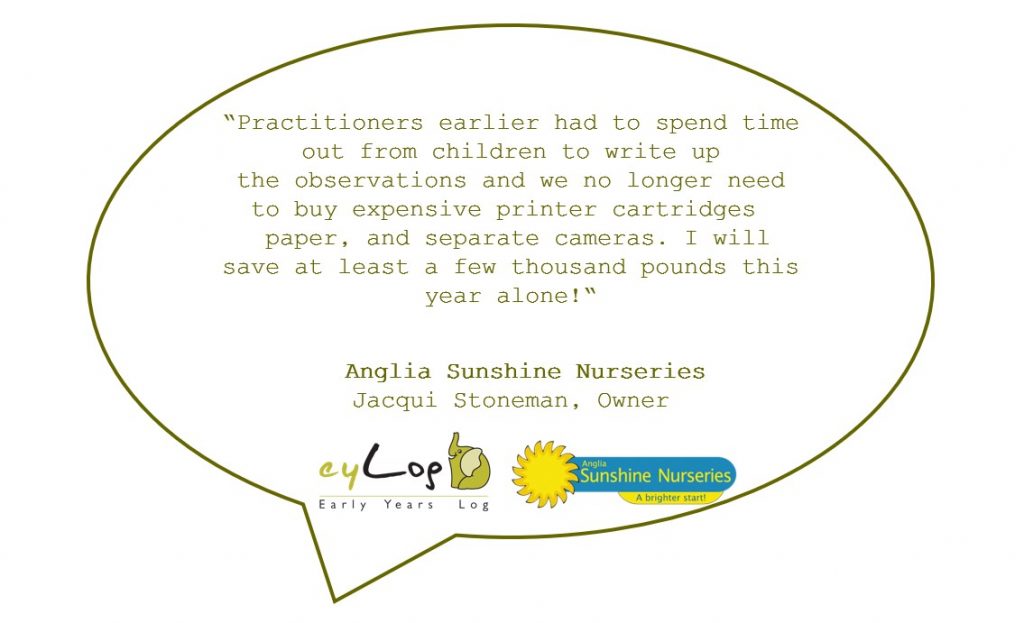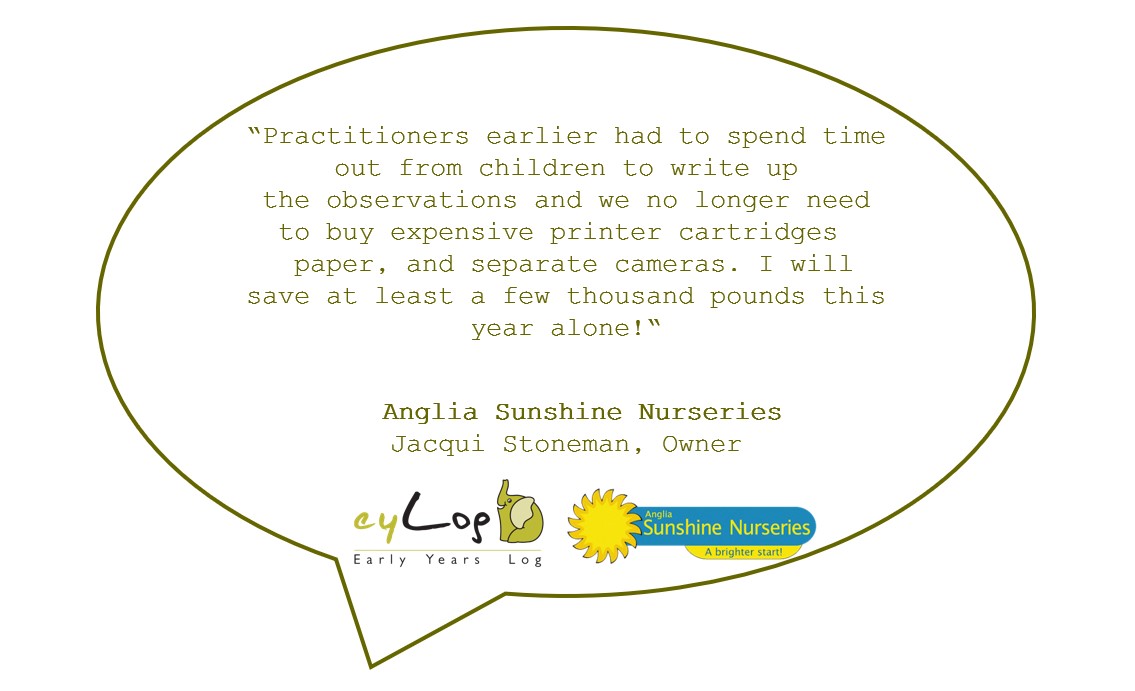 Email info@eylog.co.uk to book a free demonstration on our software.