Expressive arts and design is used to develop a child's imagination, creativity and their ability to use media and materials and is one of the seven areas of the Early Years Foundation Stage. Singing songs and making music, dancing, playing with colours, textures and design are all great great expressive art activities and they all help children to represent and understand their own feelings and ideas, helping to support and encourage them to make new connections, explore possibilities, solve problem and decide for themselves how best to represent their ideas, developing the skills for life-long learning and confidence in themselves, both as thinkers and as learners.
Children need to feel emotionally secure so that they have the confidence to take risks allowing them to be creative and explore.  The quality of children's learning environment, both indoor and outdoor, is of critical importance in enriching and promoting their creativity and imagination and allows practitioners to encourage children to explore a  broad range of resources and mediums, such as materials, media, music, stories, technology and design.
Special events, such as Christmas, Mothers/Fathers Day, Valentine's Day are all fantastic opportunities to incorporate Expressive Arts and Design into your planning, so how can you integrate this area of learning into your curriculum?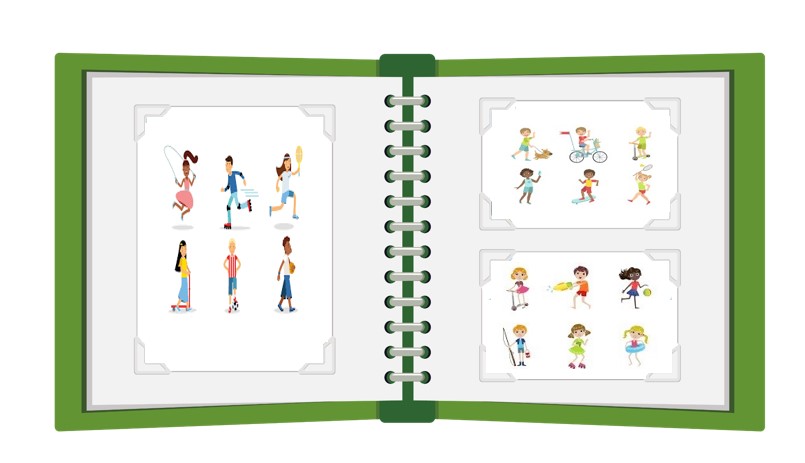 Respect and values children's;
Interests, thoughts and feelings – Provide activities that look at different emotions and hobbies.
Different ways of doing things and new ideas –  The classic is children playing with the packing and wrapping.  Try not to always set toys and activities out in a certain way, that then steers children into a direction of structured play.
Processes – How do children learn and create the links, allowing them to make connections? How do they experiment and problem solve?
Provide children with;
Opportunities to make choices.
Space to create individually and collaboratively.
Opportunities to talk about and evaluate their own achievements.
Opportunities for taking work home and places for display/labelling
Support to develop mastery in a range of skills, techniques and safety rules
Freedom to make a mess and mix materials.
The opportunities to take part in activities and the vocabulary of feelings that allow them to express their own feelings and emotions.
The correct help at the right time; ensure children are given sensitive and appropriate help when they ask or are struggling.
Continuous opportunities to experiment with inspiring and accessible media and tools