Accelerate the Enrolment Process
Our simple, intuitive and fully integratable system collates all your enquiries data at one place so they can be managed quickly and effectively. 
eyEnquiries platform has been designed to enable you to create bespoke workflows to automate your enquiries process, setting timely follow ups and next stage reminders to increase the chances of enrolment whilst also equipping you to manage your enquiries, viewing and tracking them from all sources through your custom enquiry pipeline and providing you with the option to create tailored email templates to communicate at each stage. 
Collect information directly from parents with our online enquiry form which can be embedded in your website. Record extensive details for an informed overview. 
From the eyEnqurires software you can also book visit dates and times for prospective parents to view the setting. Log visits as attended or cancelled and reschedule where necessary.  Additionally , you can schedule phone calls, emails and tasks in your to-do list to ensure deadlines are met. Add important notes/tags against an enquiry following conversations with parents and send branded/customisable registration forms to capture details about the child.
We have furthermore created functions to facilitate the enrolment process easily enrol an enquiry to create a child profile with all their details. Add and manage enquiries on your waitlist if required when eyEnquiries is integrated with our eyMan software, which also provides you with capture the child's data to create/manage their profile on eyMan.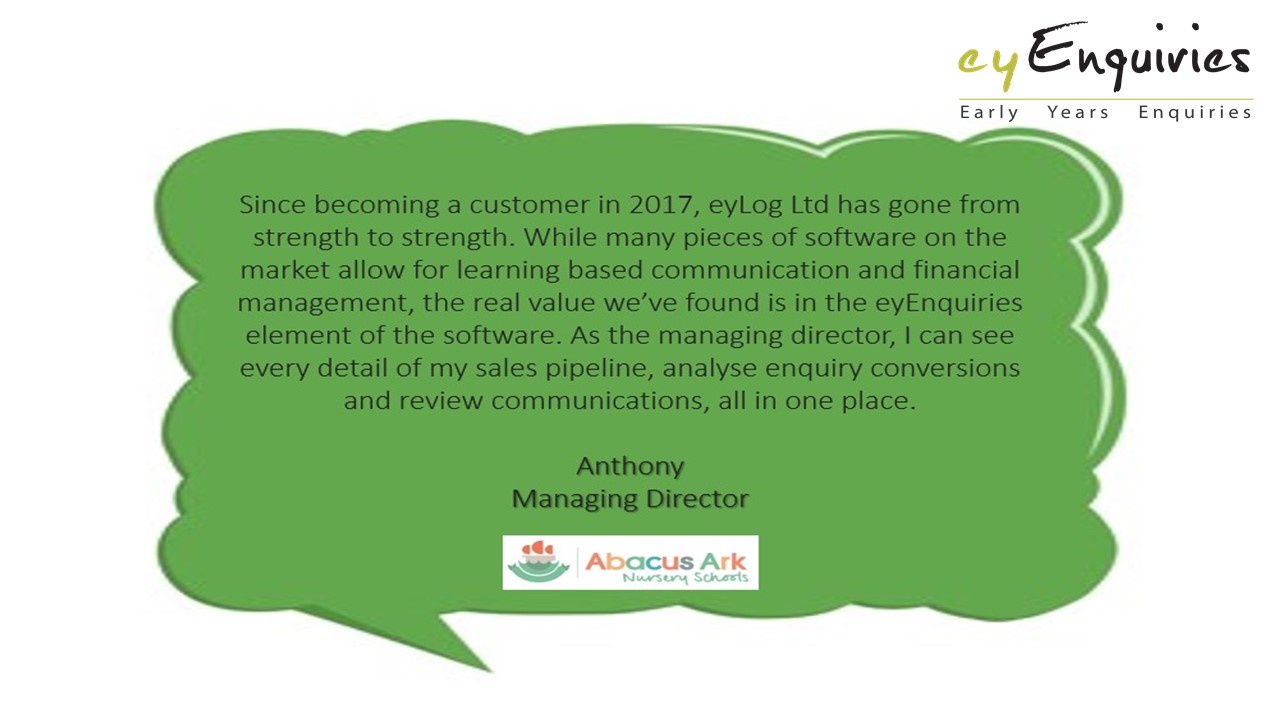 Contact us at info@eylog.co.uk to arrange a free demonstration.