Create your own community
How do you engage and communicate with your parents and staff….????
Concerns about safety and privacy of social media groups?
Duplicating information for staff and parents?
Still using a paper based system to confirm attendance?
eyEngage – The Secure Community Platform – To book a demo contact our sales team at info@eylog.co.uk
Our intuitive software increases communication & engagement with staff & parents by sharing posts, polls & events in one shared activity feed.
eyEngage has been created as a secure, safe and sociable platform, enabling your early years setting to connect with parents, carers and staff.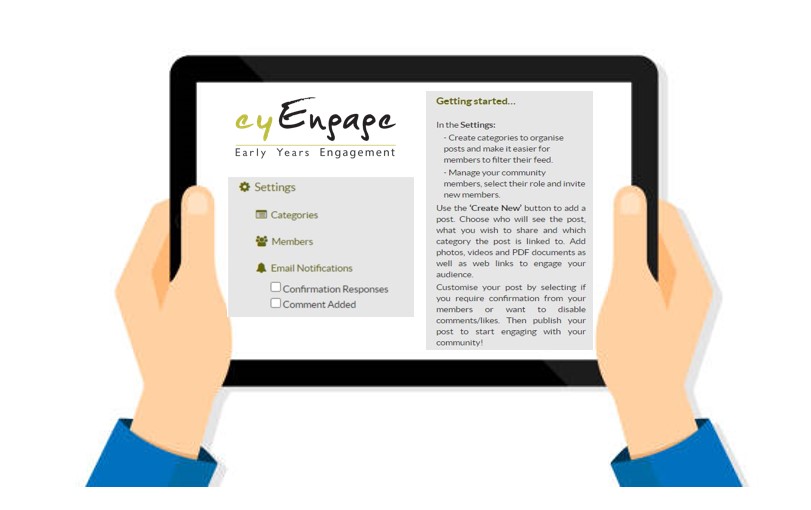 So how have we created this platform and what key functions have we incorporated into this unique software……
MANAGE YOUR COMMUNITY MEMBERS
– Invite parents and staff from your Early Years Group to join your own community
-Easily manage users and their role within your community
-Connect and build engagement with parents as partners
CUSTOMISE AND SHARE POSTS
-Choose what you wish to share and engage your audience with text and media files
-Communication important information with staff
-Share your Posts, Polls and Events to multiple social media platforms
ORGANISE WITH CATEGORIES 
-Create Custom Categories to Organise Posts
-Elect who can see posts and assign them to the correct category
-Members have the option to filter their feed
VIEW POSTS, POLLS AND EVENTS ACTIVITY
-Create polls to get feedback or votes from your community members
-Share details of upcoming events, where members can confirm their attendance
-Select if you require confirmation and if members can Like/Comment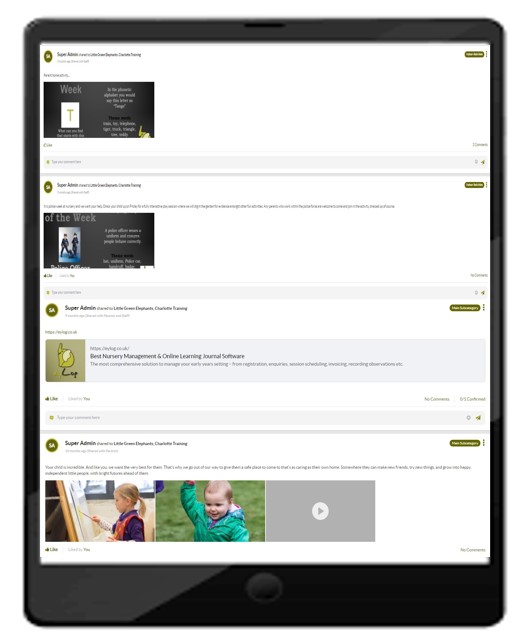 ……At eyLog ltd we believe security and privacy are key when sharing information to your community and enable you to set roles and access levels for your users as well as providing an invite only option to join your group for parents and staff.